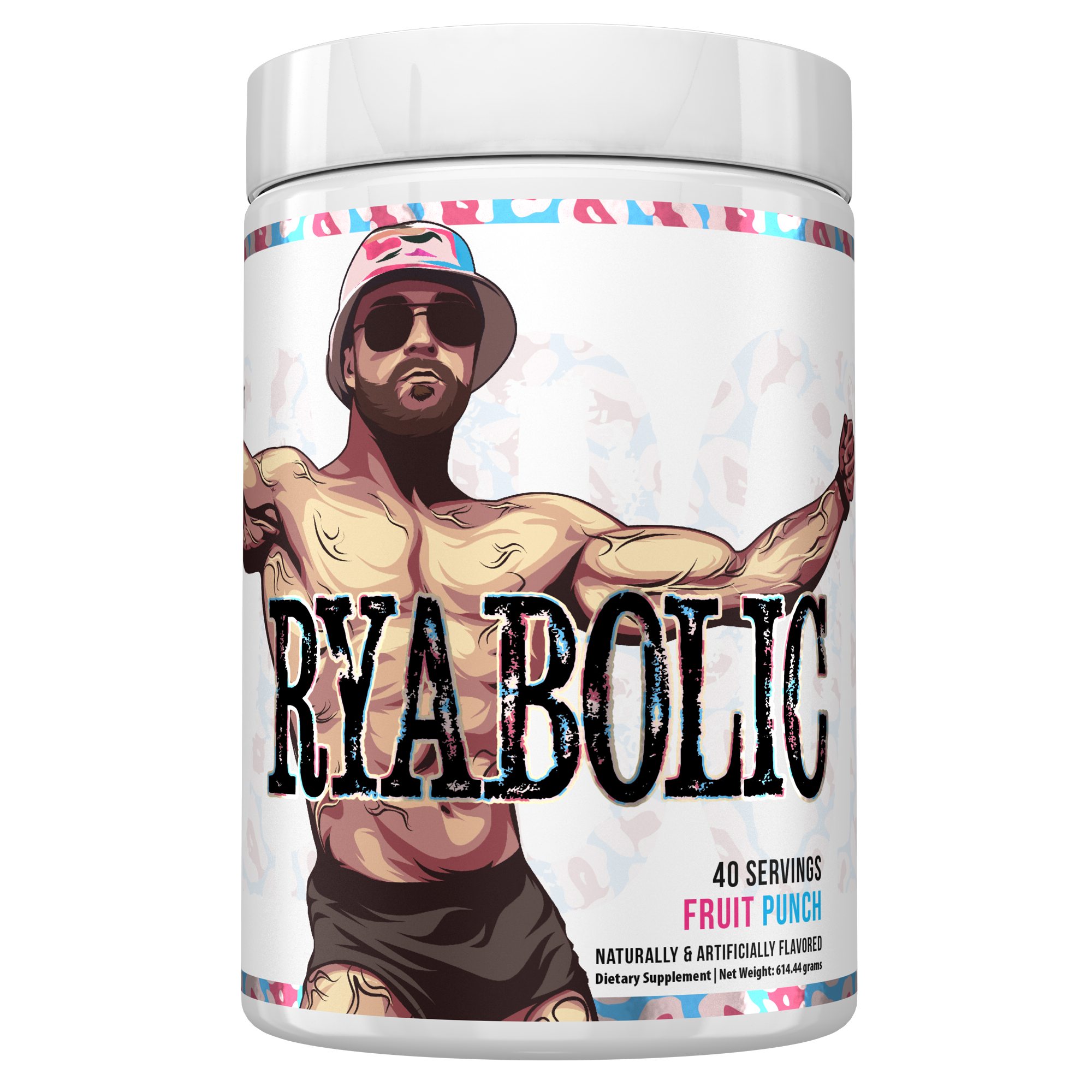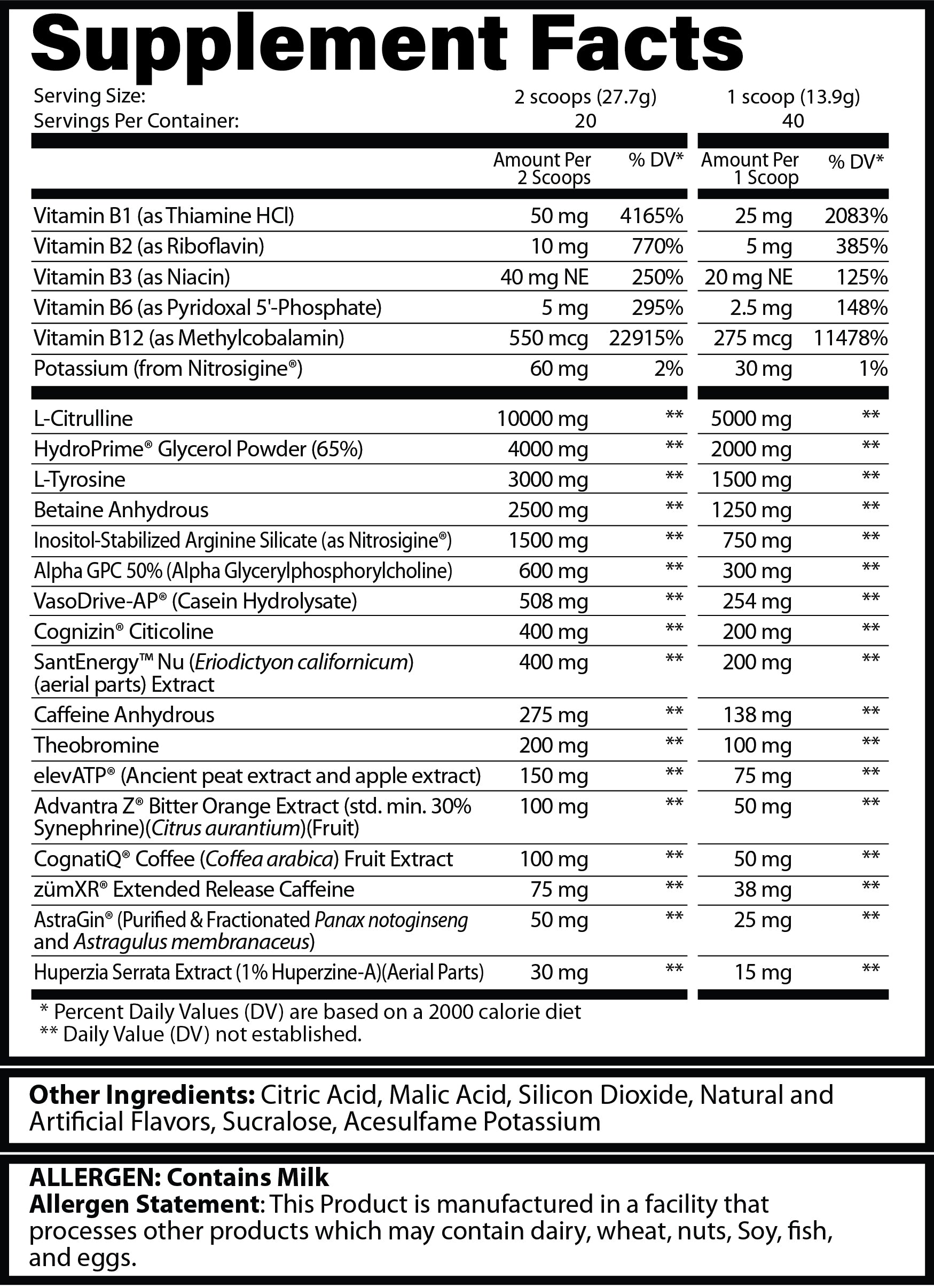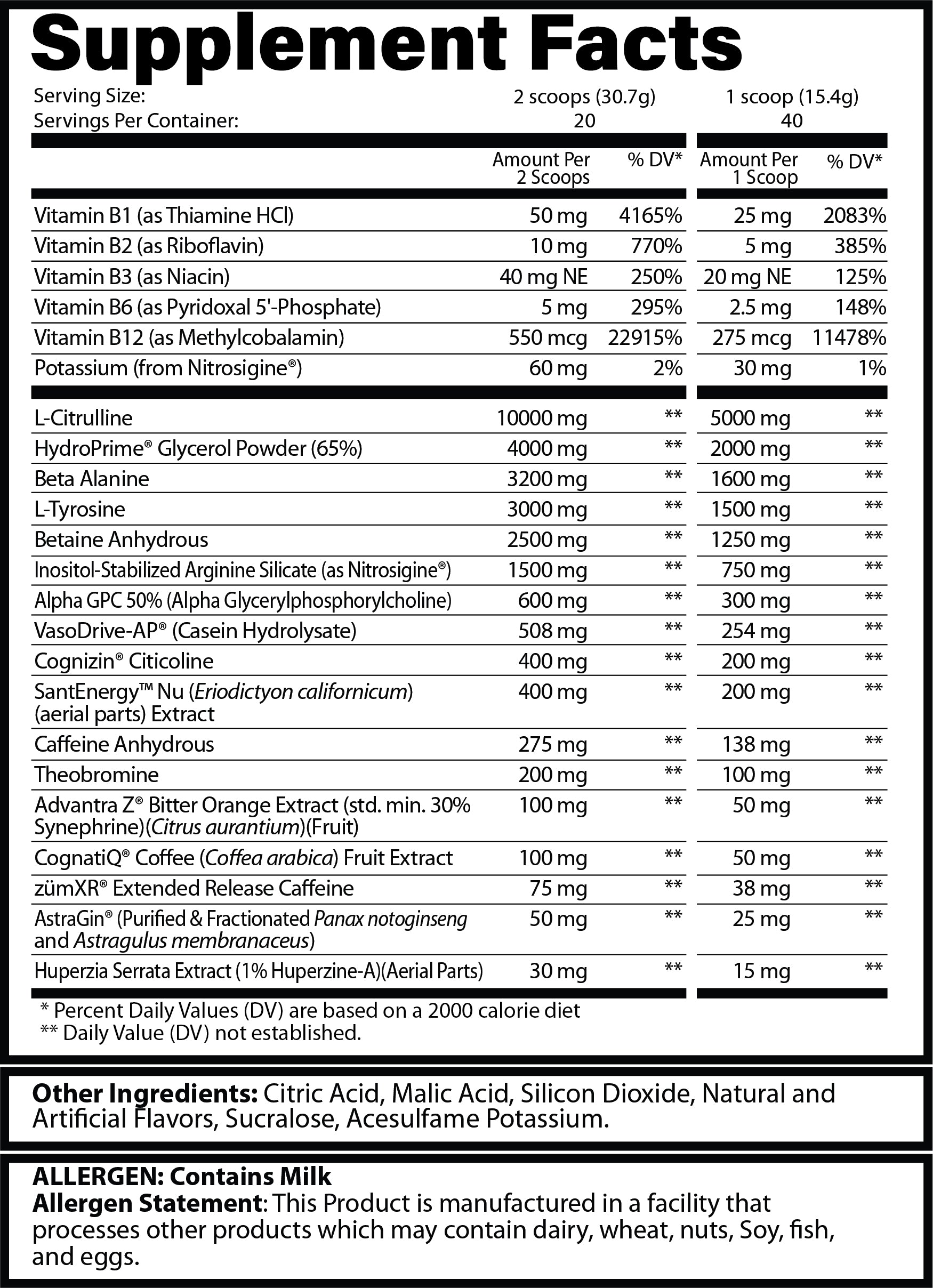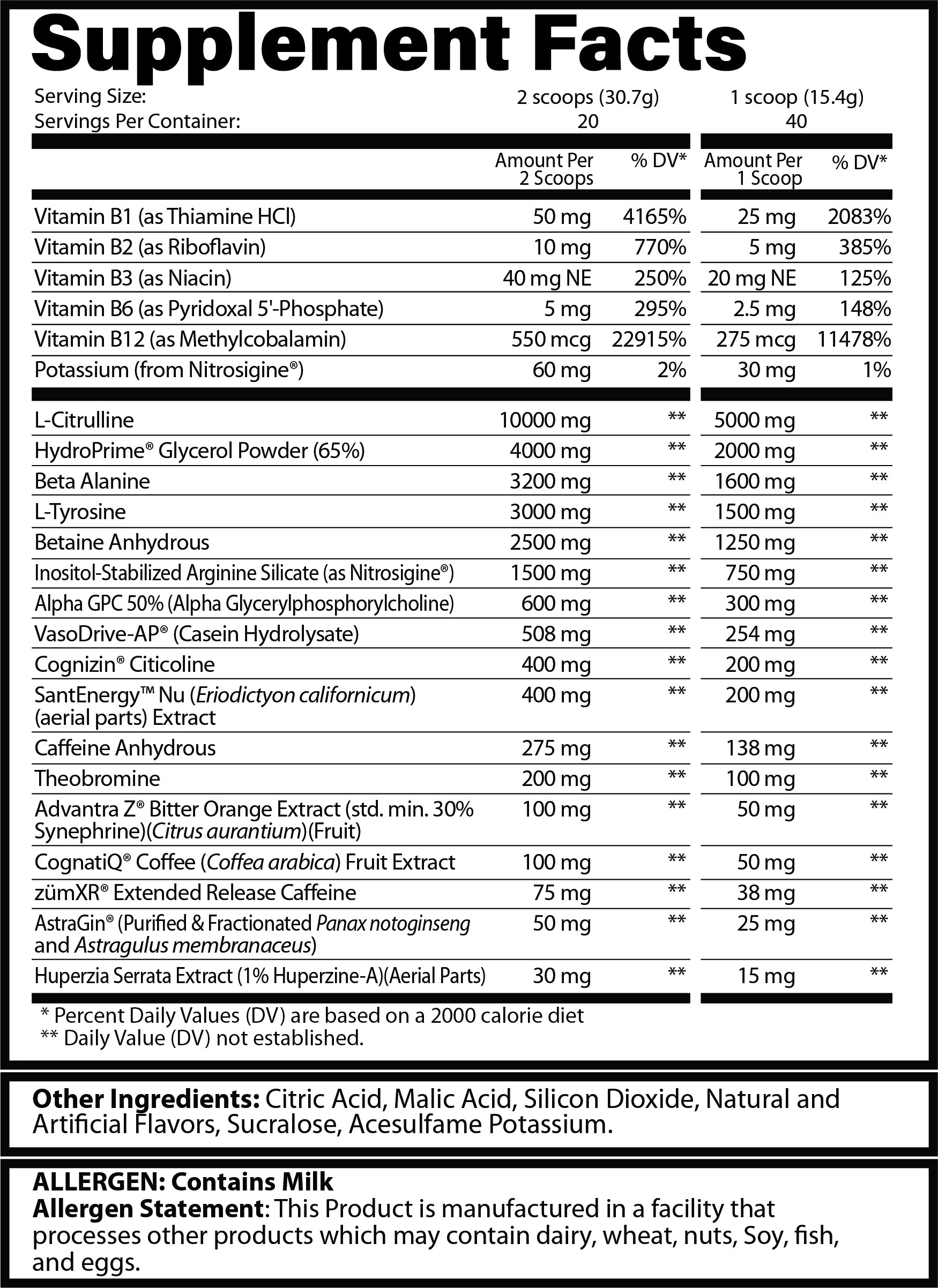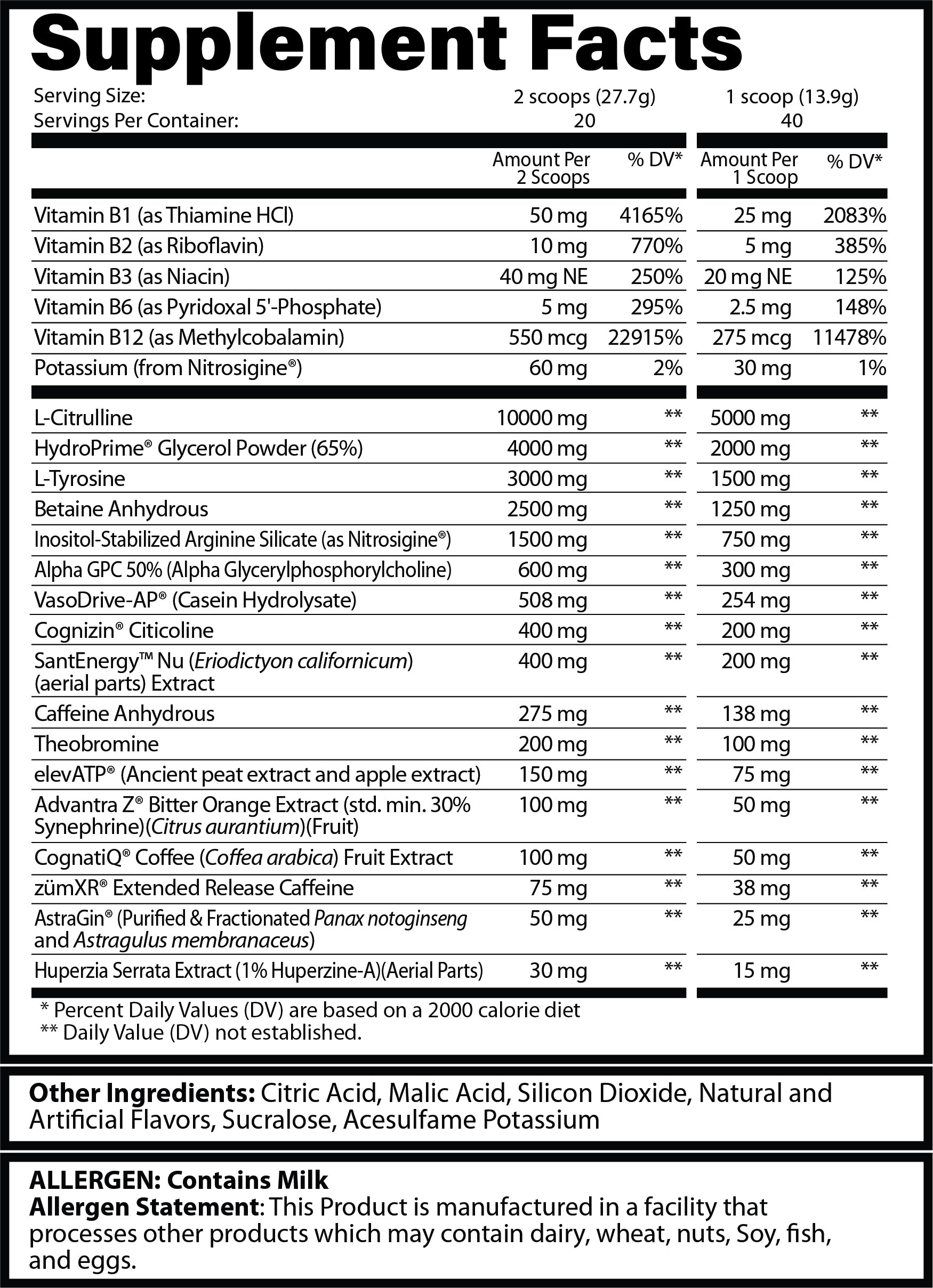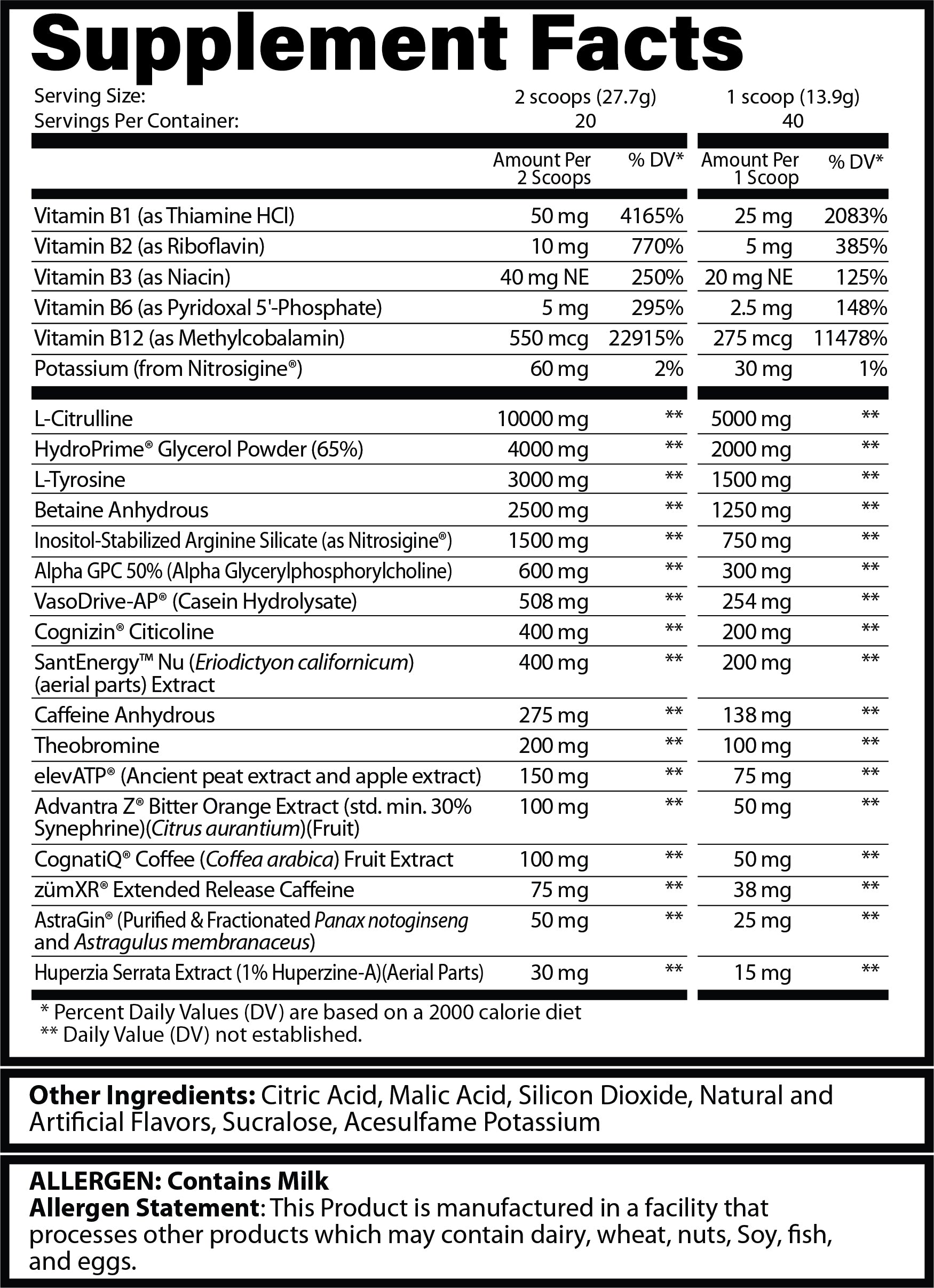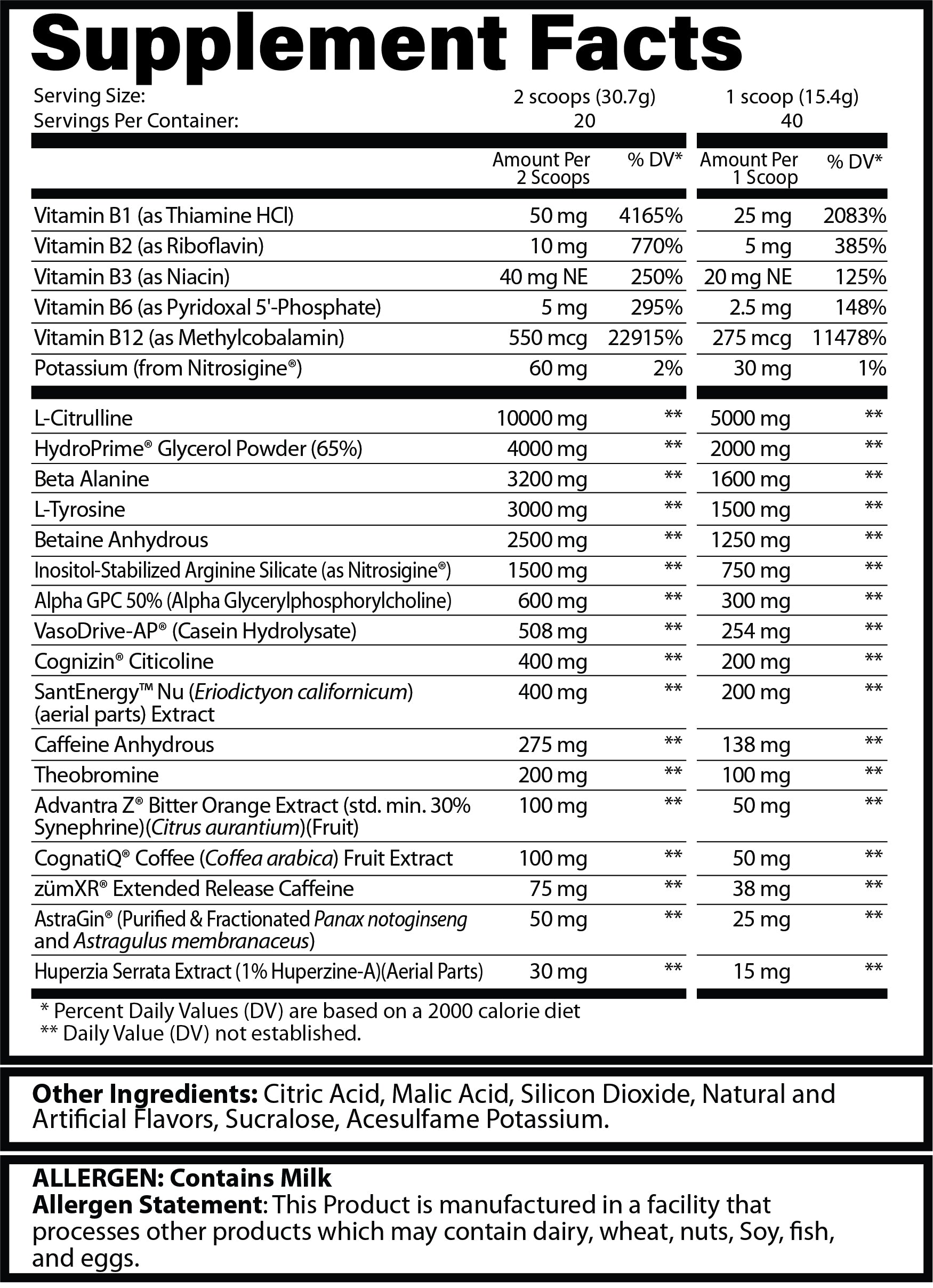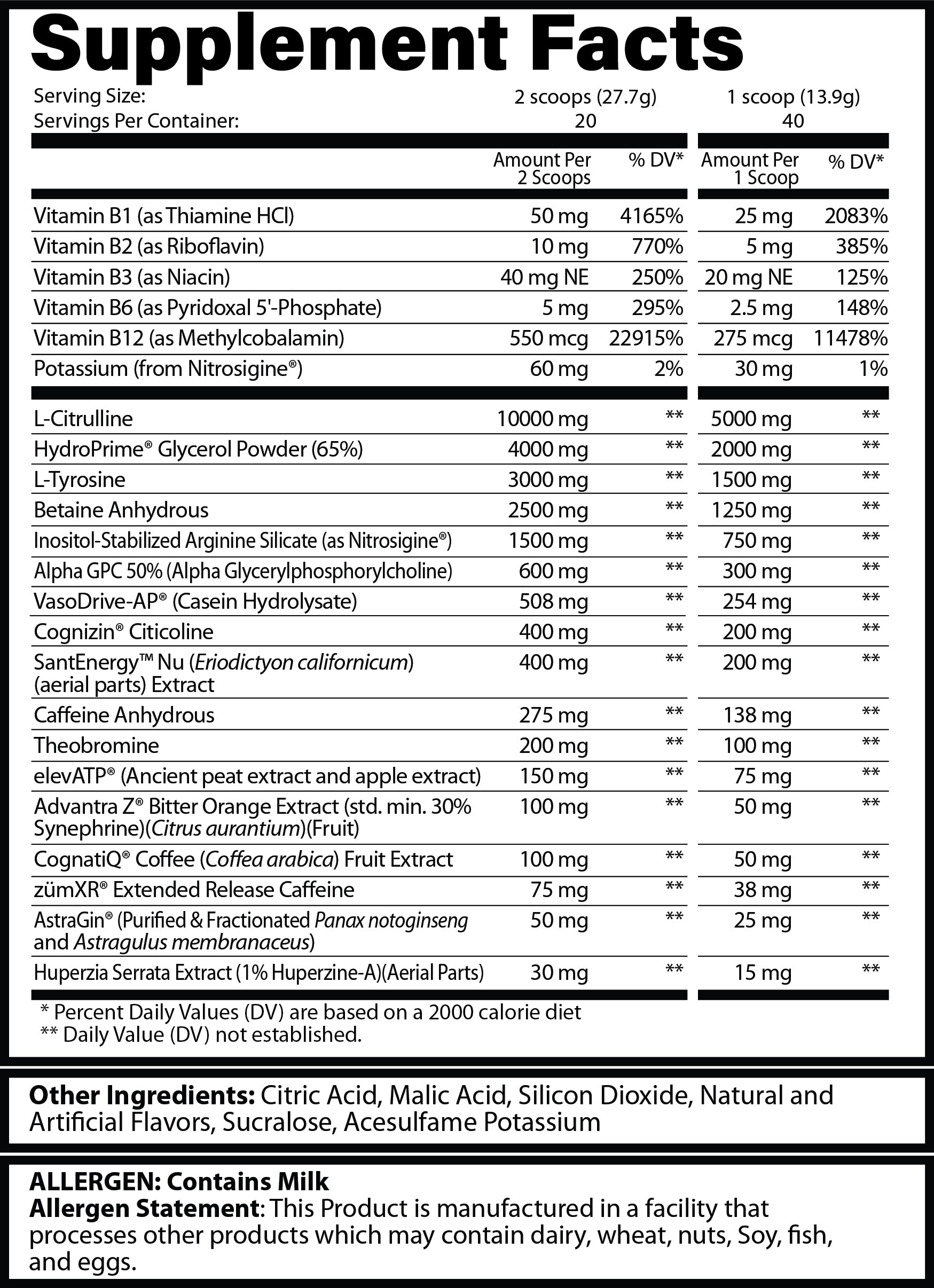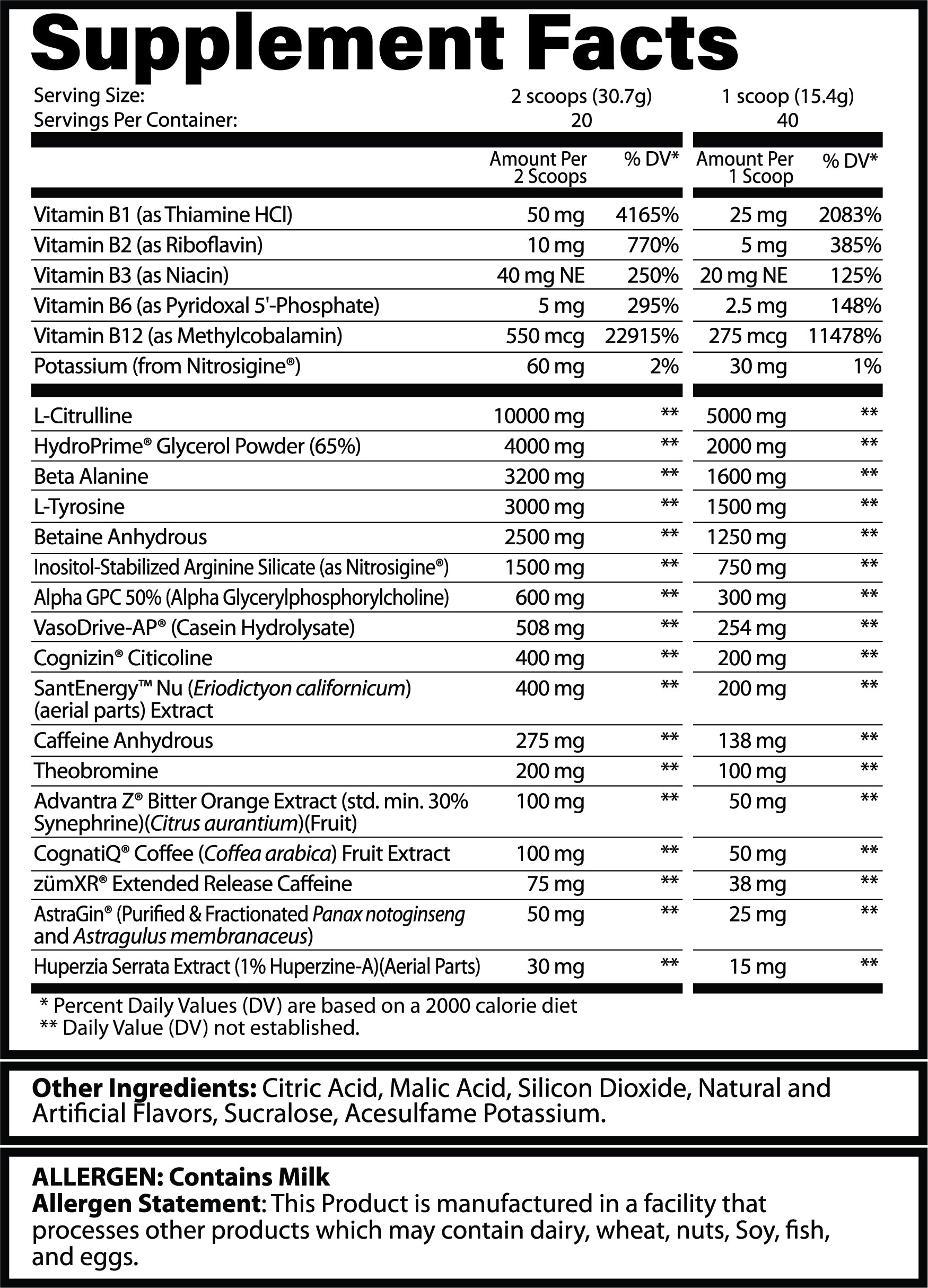 RYABOLIC - RY Jewers Signature Pre-workout
"DETHRONING THE DETHRONER" - RY JEWERS
SUPPLEMENT FACTS - NO TINGLE
SUPPLEMENT FACTS - WITH BETA
If you're ready to take your workouts to the next level, then look no further than RYABOLIC - RY Jewers Signature Pre-workout. Designed by renowned fitness influencer RY Jewers, this pre-workout is the most optimal stacked pre-workout in the market. With its cutting-edge formula, it's time to "DETHRON THE DETHRONER" and step up your fitness game.
What sets RYABOLIC apart from the competition is its quick formula breakdown, ensuring that you get the most out of every single workout. This high-performance pre-workout is carefully crafted to enhance your energy, focus, and endurance, giving you the fuel you need to push through even the toughest training sessions.
Unleash Your Energy: RYABOLIC delivers a powerful energy boost, allowing you to crush your workouts with intensity and determination. Say goodbye to sluggishness and hello to unstoppable performance.
Enhance Your Focus: With RYABOLIC, distractions fade away as you narrow your attention on the task at hand. The unique combination of ingredients helps sharpen your mental clarity, ensuring that you stay locked in and laser-focused throughout your workout.
RYABOLIC - RY Jewers Signature Pre-workout is meticulously formulated to give you the edge you need to achieve your fitness goals. Whether you're a professional athlete or a fitness enthusiast, this pre-workout is designed to fuel your ambitions and help you reach new heights.
Say goodbye to lackluster workouts and hello to a powerhouse of performance with RYABOLIC. Order your jar today and experience the difference for yourself. It's time to elevate your workouts and unlock your true potential.
DO NOT REMOVE SHIPPING PROTECTION, IN THE EVENT A PACKAGE IS DAMAGED, LOST IN TRANSIT, OR MISHANDLED ON ITS WAY TO THE CUSTOMER, WE CAN FILE A CLAIM TO PROVIDE A RESOLUTION TO CUSTOMER.
IF CUSTOMER FAILS TO PURCHASE SHIPPING PROTECTION, THEY WILL BE LEFT TO REACH RESOLUTION FROM SHIPPING CARRIER, AS WE PURCHASE EVERY LABEL WITH INSURANCE.
GET 1 FREE Item
Redeem a free product based on tier of order after code emailing
ENTTY8@GMAIL.COM with ORDER# & free item's details.
Having an issue with merging two codes and will add the free item manually.
Updated shipping rate
Order weight up to 1lb S&H $4.99
Order weight 1lb+ S&H $7.99
DISCLAIMER
THESE STATEMENTS HAVE NOT BEEN EVALUATED BY THE FOOD AND DRUG ADMINISTRATION. THESE PRODUCTS ARE NOT INTENDED TO DIAGNOSE, TREAT, CURE, OR PREVENT ANY DISEASE
Do NOT remove shipping protection, in the event a package is damaged, lost in transit, or mishandled on its way to the customer, we can file a claim to provide a resolution to customer.
If customer fails to purchase shipping protection, they will be left to reach resolution from shipping carrier, as we purchase every label with insurance.
How fast will it arrive?

Due to low volume of orders we ship 2x a week. Typically monday and Friday. USPS sometimes take a bit of time to update or miss routes, we truly appreciate the patients
Don't have my shipping update?
As soon as order's label is bought, customers will recieve email with tracking. Please be sure to check your spam email. Additionally make sure to provide email or phone number to recieve updates.