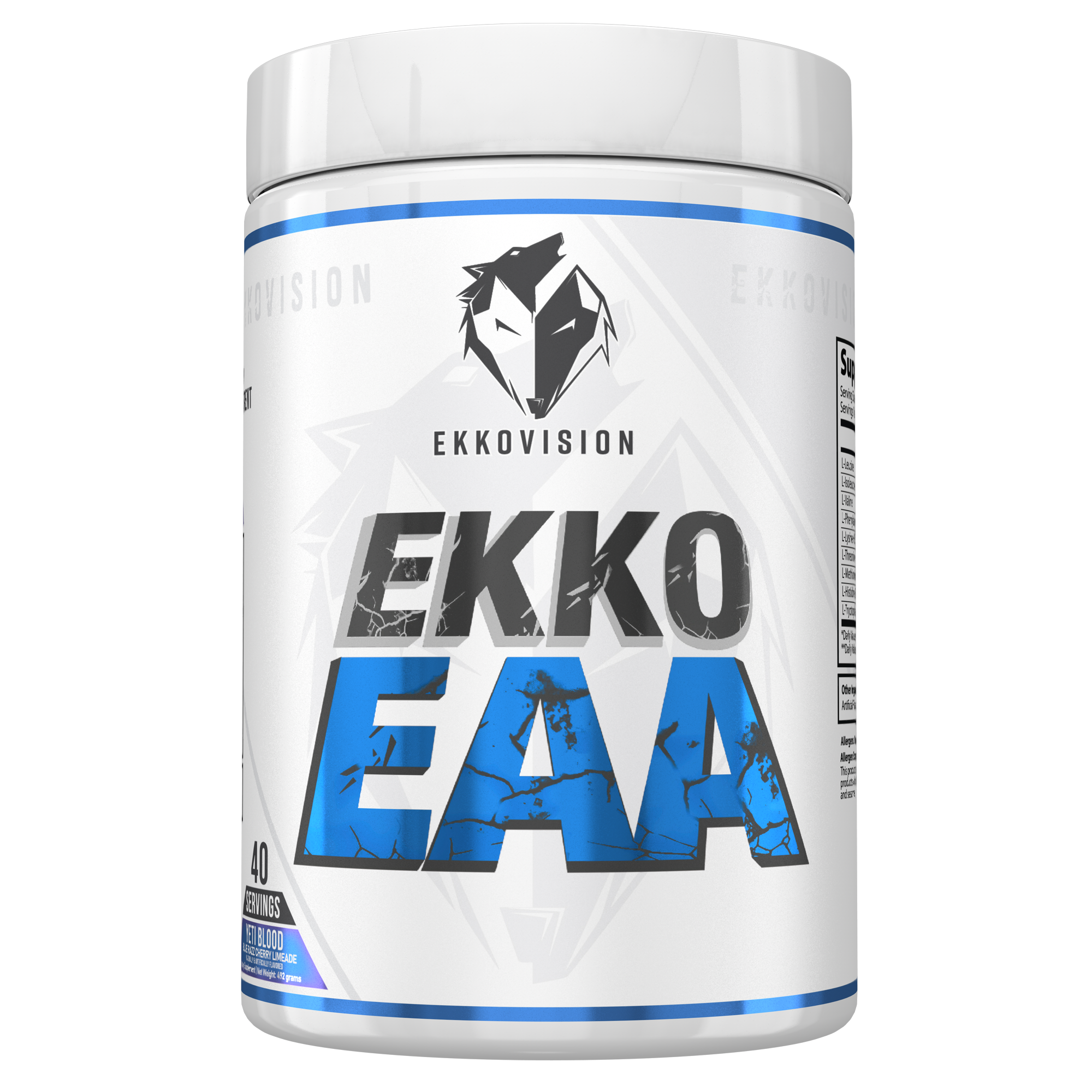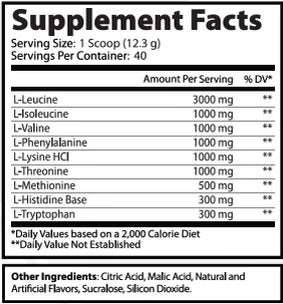 The EKKO EAA is a revolutionary product that delivers the ESSENTIAL AMINO ACID benefits you need for optimal performance and recovery. With 40 servings per container, it is perfect for athletes, fitness enthusiasts, and anyone looking to enhance their workouts.
Our EKKO EAA formula is carefully crafted to provide a powerful combination of essential amino acids, including histidine, isoleucine, leucine, lysine, methionine, phenylalanine, threonine, tryptophan, and valine. These amino acids are the building blocks of protein and are crucial for muscle repair, growth, and overall well-being.
Why choose EKKO EAA?
Enhanced Performance: By supplying your body with essential amino acids during your workouts, EKKO EAA can help improve endurance, decrease muscle soreness, and increase overall performance. Say goodbye to post-workout fatigue and hello to reaching your fitness goals faster.
Faster Recovery: Intense training sessions can take a toll on your muscles. EKKO EAA aids in reducing muscle damage and promotes faster recovery, allowing you to get back to training at your best in no time.
With its delicious flavors and easy mixability, EKKO EAA is a pleasure to drink. Whether you prefer a refreshing fruit punch or a mouthwatering tropical blend, we have the perfect taste for you.
Don't let your workouts go to waste. Fuel your body with the essential amino acids it needs to perform at its peak. Try EKKO EAA today and experience the difference!
DO NOT REMOVE SHIPPING PROTECTION, IN THE EVENT A PACKAGE IS DAMAGED, LOST IN TRANSIT, OR MISHANDLED ON ITS WAY TO THE CUSTOMER, WE CAN FILE A CLAIM TO PROVIDE A RESOLUTION TO CUSTOMER.
IF CUSTOMER FAILS TO PURCHASE SHIPPING PROTECTION, THEY WILL BE LEFT TO REACH RESOLUTION FROM SHIPPING CARRIER, AS WE PURCHASE EVERY LABEL WITH INSURANCE.
GET 1 FREE Item
Redeem a free product based on tier of order after code emailing
ENTTY8@GMAIL.COM with ORDER# & free item's details.
Having an issue with merging two codes and will add the free item manually.
Updated shipping rate
Order weight up to 1lb S&H $4.99
Order weight 1lb+ S&H $7.99
DISCLAIMER
THESE STATEMENTS HAVE NOT BEEN EVALUATED BY THE FOOD AND DRUG ADMINISTRATION. THESE PRODUCTS ARE NOT INTENDED TO DIAGNOSE, TREAT, CURE, OR PREVENT ANY DISEASE
Do NOT remove shipping protection, in the event a package is damaged, lost in transit, or mishandled on its way to the customer, we can file a claim to provide a resolution to customer.
If customer fails to purchase shipping protection, they will be left to reach resolution from shipping carrier, as we purchase every label with insurance.
How fast will it arrive?

Due to low volume of orders we ship 2x a week. Typically monday and Friday. USPS sometimes take a bit of time to update or miss routes, we truly appreciate the patients
Don't have my shipping update?
As soon as order's label is bought, customers will recieve email with tracking. Please be sure to check your spam email. Additionally make sure to provide email or phone number to recieve updates.