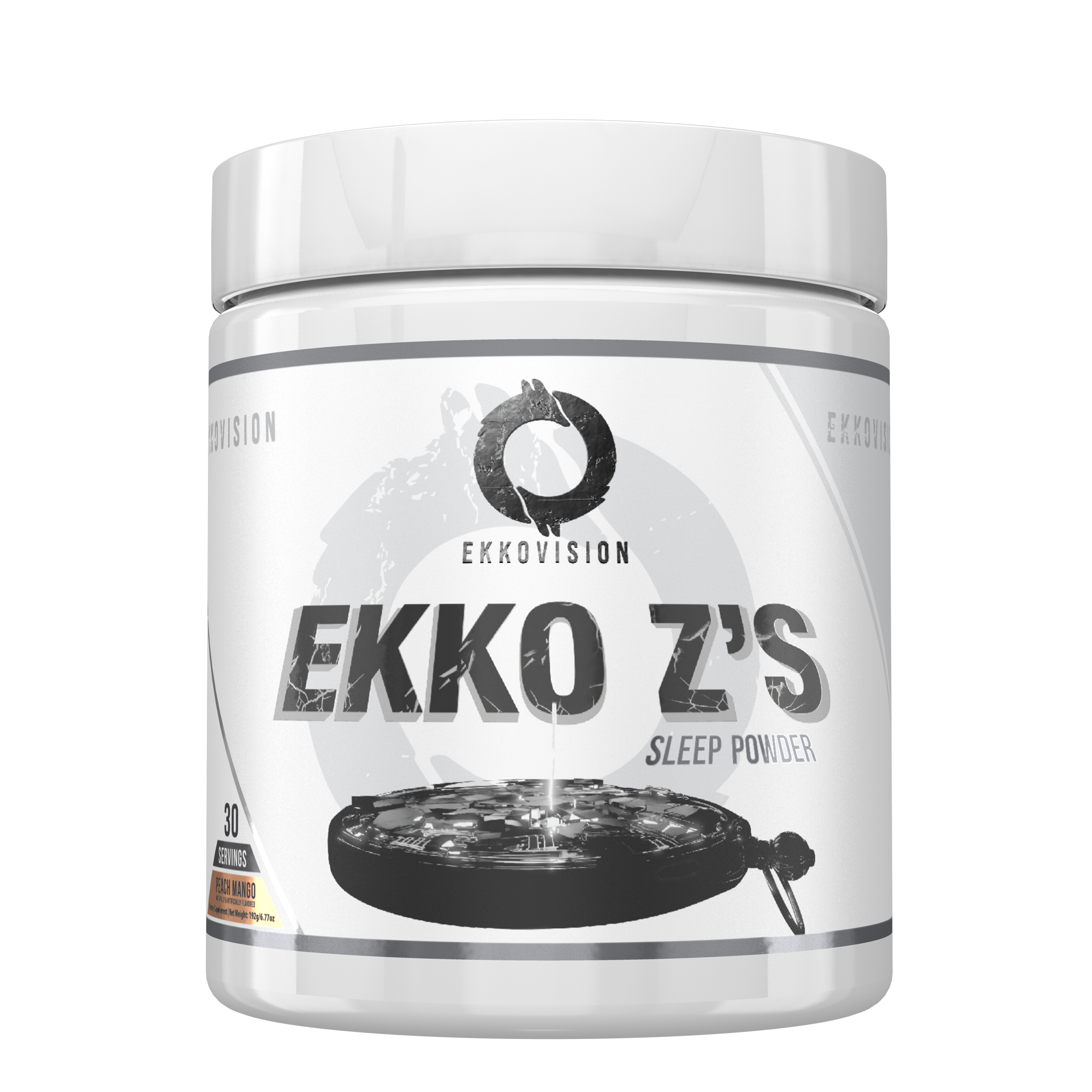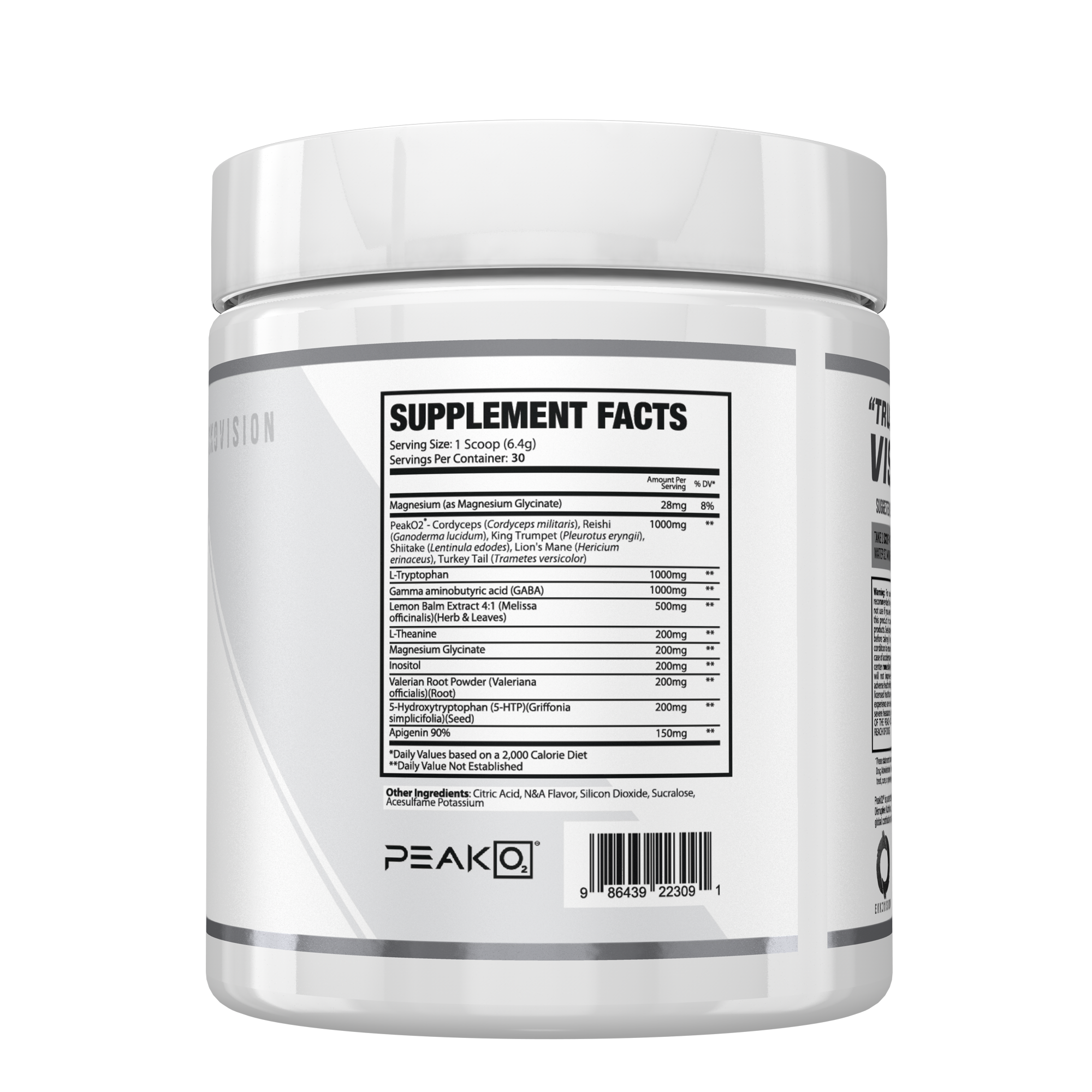 EKKO Z'S MELATONIN FREE SLEEP FORMULA
Third-party Test Result  ISO certified labs 08/26/2023
Third-party Test Result  ISO certified labs 08/21/2023
This Melatonin-Free Sleep Supplement from EKKO Z's is your key to getting restful nights and waking up feeling refreshed. Say goodbye to tossing and turning with this carefully crafted formula that works alongside your body's natural processes to promote better quality sleep without the use of melatonin.
Why choose a melatonin-free formula? We understand that each individual has unique needs, and some may prefer alternatives to melatonin. That's why we've included a precursor to melatonin in this formula, making it easier for your body to absorb and utilize. With this innovative approach, we aim to provide a solution that is significantly safer and more effective than traditional melatonin supplements.
With a formula that is absolutely stacked with powerful ingredients, we believe in offering you the best. This isn't your average sleep aid - it's a carefully curated combination of herbs, vitamins, and minerals designed to support your sleep cycles and promote a tranquil state of mind.
Here are two key features that set this Melatonin-Free Sleep Supplement apart:
Promotes Better Quality Sleep: Unlike regular melatonin supplements, this formula doesn't knock you out. It enhances your sleep quality, helping you achieve deeper, more restorative rest so you can wake up feeling rejuvenated.
Natural Sleep Support: Formulated with a blend of natural ingredients, this supplement supports your body's natural sleep processes without any synthetic or artificial ingredients. Experience sleep the way nature intended.
Don't settle for restless nights. Take control of your sleep with the EKKO Z's Melatonin-Free Sleep Supplement. Order now and experience the rejuvenating power of a good night's sleep.
Watch this video to see a breakdown of the formula.
SUPPLEMENT FACT
GET 1 FREE Item
Redeem a free product based on tier of order after code emailing
ENTTY8@GMAIL.COM with ORDER# & free item's details.
Having an issue with merging two codes and will add the free item manually.
Updated shipping rate
Order weight up to 1lb S&H $4.99
Order weight 1lb+ S&H $7.99
DISCLAIMER
THESE STATEMENTS HAVE NOT BEEN EVALUATED BY THE FOOD AND DRUG ADMINISTRATION. THESE PRODUCTS ARE NOT INTENDED TO DIAGNOSE, TREAT, CURE, OR PREVENT ANY DISEASE
Do NOT remove shipping protection, in the event a package is damaged, lost in transit, or mishandled on its way to the customer, we can file a claim to provide a resolution to customer.
If customer fails to purchase shipping protection, they will be left to reach resolution from shipping carrier, as we purchase every label with insurance.
How fast will it arrive?

Due to low volume of orders we ship 2x a week. Typically monday and Friday. USPS sometimes take a bit of time to update or miss routes, we truly appreciate the patients
Don't have my shipping update?
As soon as order's label is bought, customers will recieve email with tracking. Please be sure to check your spam email. Additionally make sure to provide email or phone number to recieve updates.